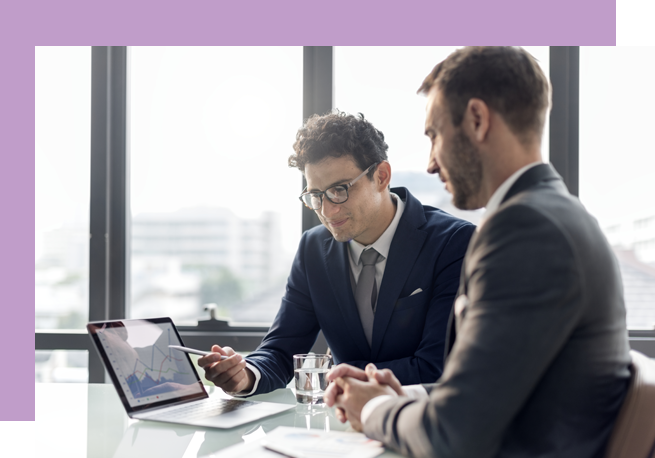 Harness Change
Retail needs an "Experience Transformation" that directs a "Digital Transformation", not the other way around.
Retailers and Brands need to get ahead of the consumer and her expectations instead of just reacting to them. They need to lead the transformation for their specific business versus reacting to the general industry drivers created by others. Whether they are leading or reacting however, they all need to take ACTION and move FASTER.
At ThynkActive we create value by helping retailers focus on what is important to their business by helping them address innovation obstacles with their systems. We help them put together technology roadmaps and select solutions that fix the underlying problems of a typical retail business caused by solutions that were never designed to support today's opportunities.
ThynkActive Range of Consulting Services
Here's what we deliver through our range of consulting services:

Systems Strategy:
Guide clients through a process proven to identify the best path forward to unified commerce for the client's unique situation and goals. Activities may include:
Customer/ Associate/ Corporate Journey
Friction Point Analysis
Market Strategy
Operating Model Design
Competitive Positioning
Return on Investment (ROI) analysis

Road-mapping:
Bring strategy into the planning stage, providing clients with a solid framework built around clearly attainable milestones. Activities may include:
Current State Analysis
Future State Vision
Value Proposition Review
Organizational Readiness
Solution Fit

Selection:
Match client requirements with optimal solutions to maximize immediate success and future flexibility. Activities may include:
Current and Best Practice requirements gathering
RFI, RFQ and RFP Services
Response Analysis and Scorecard
Vendor Demo Facilitation
Cost Analysis
Finalist Coordination
Negotiation

Integration:
Manage every aspect of client integration needs with a unique combination of project mastery and technical expertise. Activities may include:
IT Strategic Planning
Program Management
Application Synchronization
Systems Remediation
Data Integration

Implementation:
Implement solutions through a perfect balance of rapid progress and diligent project governance. Activities may include:
Change Management
Deployment Strategy
System Design and Testing
Training Program Development
Custom Development
Continuous engagement is not only a model for today's retail customer, it's ThynkActive's way of partnering with you as well. Please reach out and let us know what you need.
Let us know how we can help you.